Audit History Rollback
An XRMToolBox plugin to rollback audit history on a single record.
Download Here
How to retrieve audit history for a record
Load entities from your environment
Entities which have 'Auditing Enabled' will only be shown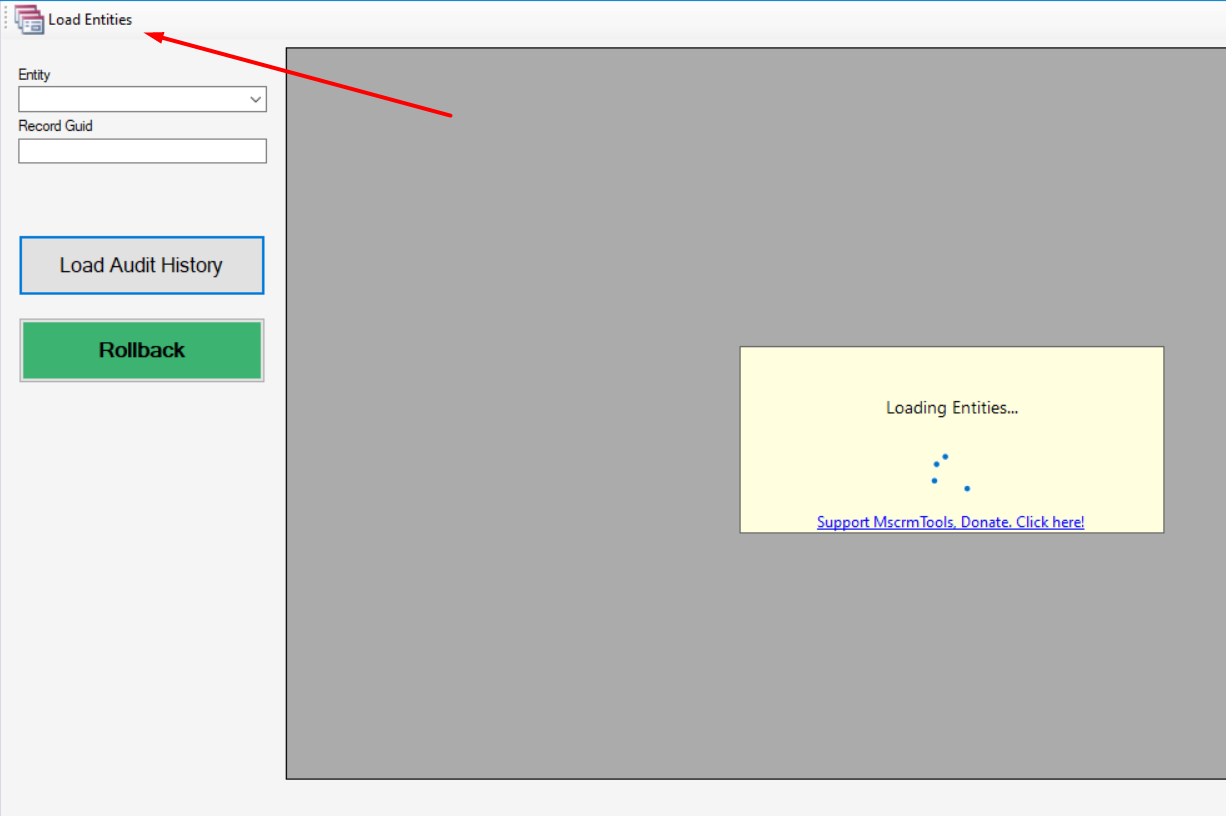 Loading Audit History
Select and entity and enter a GUID of a record, then press the 'Load Audit History' button to populate the grid with audit history records.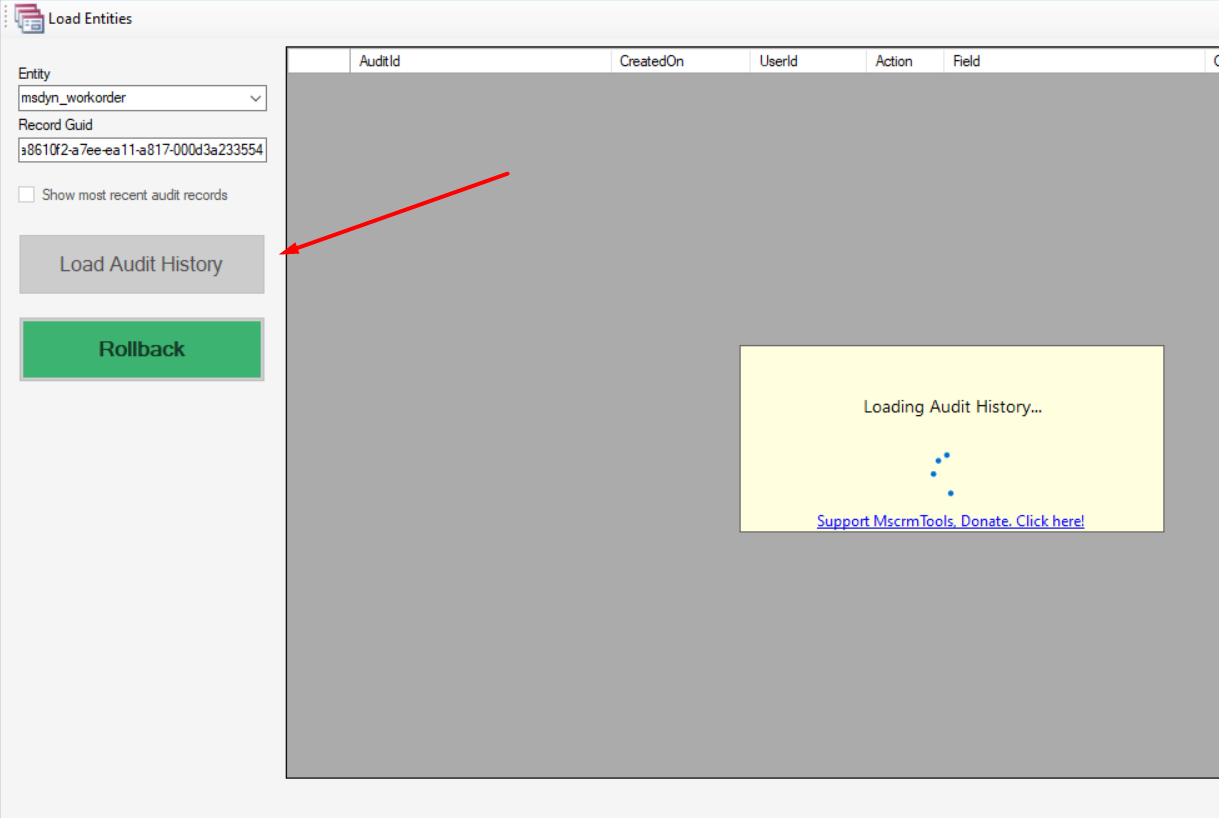 Show most recent audit records for each field
This checkbox will only show the most recently updated audit record for each field.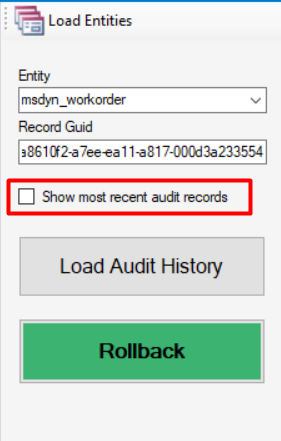 Rollback audit history
Highlight the rows which you want to rollback and press the 'Rollback' button. You can highlight multiple rows by holding 'Ctrl' and clicking with the mouse.